About Us
---
Customer Video
Check out the video below to get all the reasons why life is Sweeter with J.A. Sauer! Join Jack Sauer, President of J.A. Sauer, Co. as he shares his stories of satisfied J.A. Sauer customers throughout the seasons!
History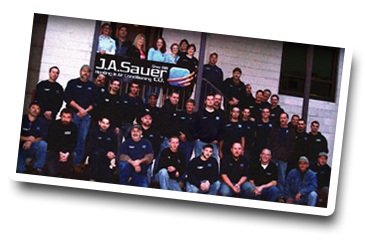 Jack Sauer started his business in 1981 after several years of working in the HVAC industry. With a determination to succeed, Jack began serving residential neighborhoods in the North Hills of Pittsburgh, the area where he was raised. It was there that he first started to build the company's customer base.
From the very beginning, Jack believed in doing what was best for his customers. Following through on this principle has produced loyal customers who continue to trust J.A. Sauer Co. year after year for their service needs. In return, customers referred their friends and relatives, and the business continued to grow.
As the economy improved in the mid-to-late '80s, Jack decided to branch out into the commercial markets for heating and air conditioning sales and service throughout the Greater Pittsburgh area.
Through brand recognition and a reputation for outstanding customer service and product knowledge, J.A. Sauer Co. continues to expand its residential and commercial customer base in the Pittsburgh market and beyond.
Mission Statement
"Working together as a team to exceed customer expectations by basing all decisions on what is best for the customer."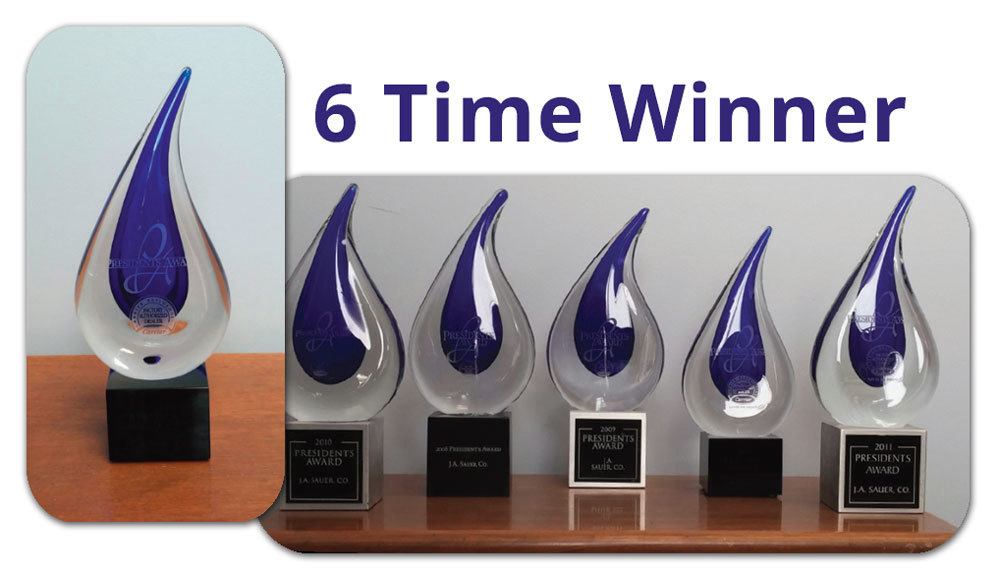 6 Time Winner of the Excellence in Customer Satisfaction Award
J.A. Sauer Co. is a six-time winner of Carrier's prestigious "President's Award"—2008, 2009, 2010, 2011, 2014, and 2015. The annual award recognizes dealers that exemplify quality leadership and excellence in the HVAC industry. The selection criteria focus on leadership, management, customer intimacy, brand recognition, industry expertise and operational excellence in all areas critical to exceeding the quality, comfort and performance expectations of Carrier customers.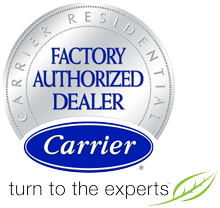 As a Factory Authorized Carrier Dealer, J.A. Sauer Co. was the only dealer in the region to receive the award these 6 years. Recipients of the President's Award exemplify Carrier's model for operational excellence, business effectiveness, and delivering the best in cutting-edge technology to customers.
The elite winners of the President's Award serve as industry role models for their fellow Carrier dealers nationwide.